Phoenix Comicon is back with another update on their awesome show! This time, they are announcing 4 improvements meant to better the attendee experience. Here is the latest from the PhxCC team: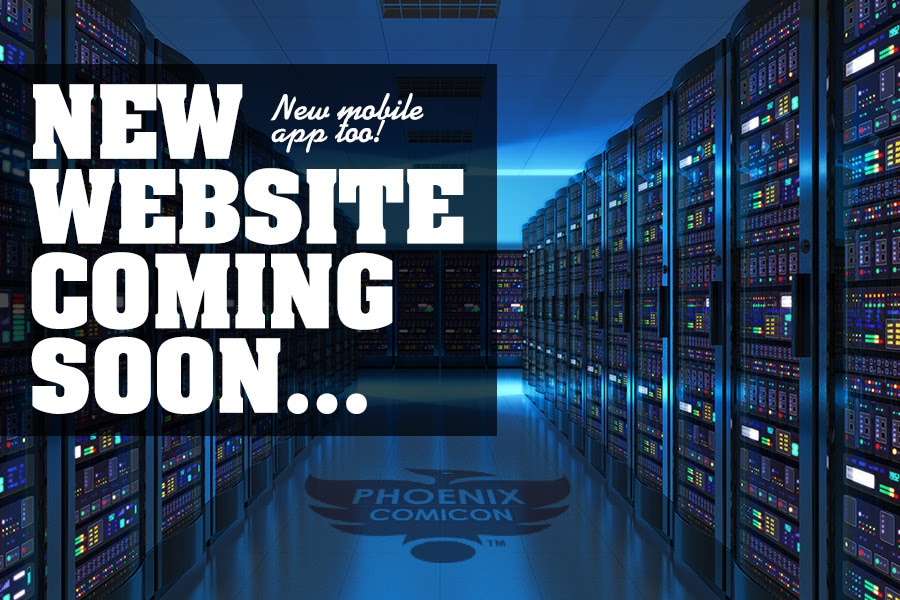 Hi all! Convention Director Matthew Solberg here to share four improvements coming to our website, app, and badge redemption process.
The
Phoenix
Comicon website will be down on Monday, Tuesday, and Wednesday. There's still time to get your Valentine the gift you know they've been waiting for before the website goes down.
First improvement – Mobile friendly website and registration process! It'll be easier to load and quicker to buy.
Second improvement – Fully functioning and user friendly app!! It'll be here by the time
Phoenix
Comicon starts.
Third improvement, and the most significant – Passes purchased between
February 15th and April 15th
will have those badges MAILED to you prior to the show!!! While there will be a slight service charge for this new process, it will eliminate the need to wait in line at registration. All orders will be tracked and badges will be in your hand before
Phoenix
Comicon begins. [UPDATE] For those who purchased prior to February 15th there will be an option to pay the additional shipping to have your badges mailed to you.
And the fourth improvement – All badges will come with LANYARDS…sweet beautiful LANYARDS! Full Event and Fast Pass badges will receive the collectible lanyard featuring art by Travis Hanson. Single day badges will come with a standard corded color lanyard. There is no additional charge. Collectible lanyards will be available for purchase at our two Merchandise stations onsite for those wishing to purchase one (or extras). Can we get a huzzah!
Once our website is back, we'll be announcing new guests. We have sixteen actors, thirteen authors, and six comic book guests confirmed as we wait on their signed contracts to announce.

Phoenix
Comicon just got better.
Matthew Solberg
Convention Director

We'll see you Memorial Day Weekend, 2017!
Join our
Facebook
page as we get ready to announce our first guest. Who will it be?